For all the latest news.....
Beat the Street Swindon Winners and...
the highest score by any primary school in the UK!!!!!!!!!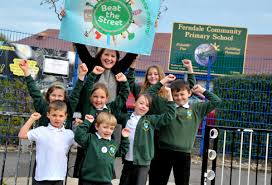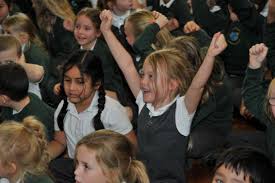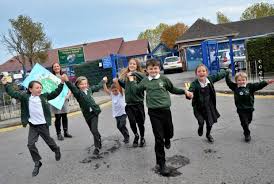 Logan Swims the English Channel
Logan has swum the distance of the English Channel! Huge congratulations to Logan for managing to complete the challenge of swimming the length of the English Channel rasing money for Diabetes UK.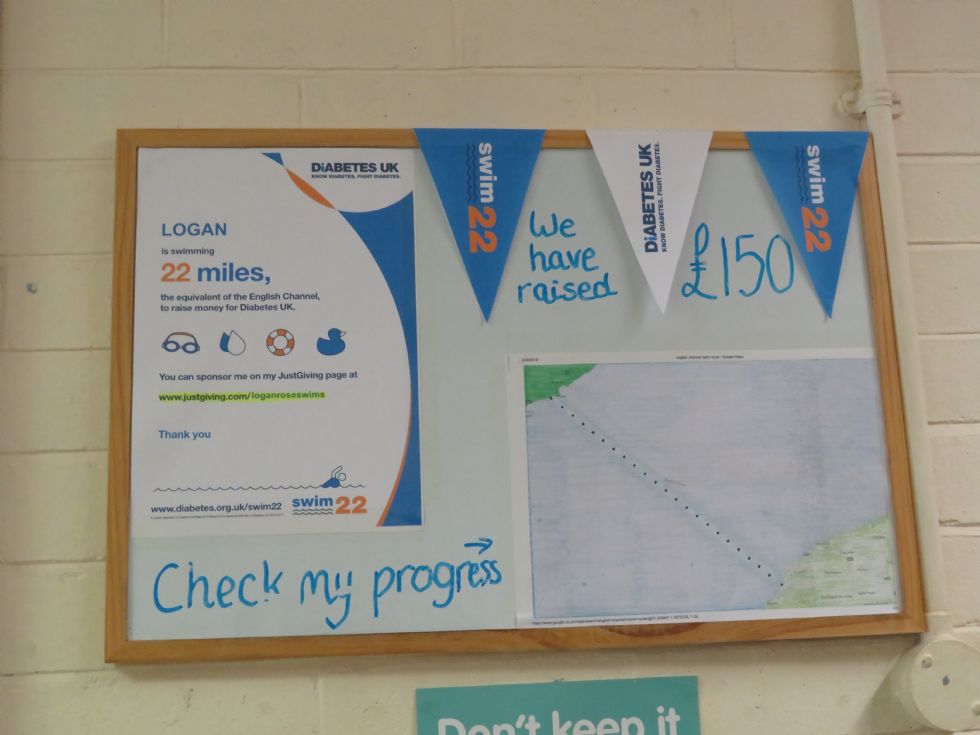 Ferndale School Dementia Friends Sessions
Ferndale School are one of the first schools in Swindon to take up the opportunity for their pupils to receive Dementia Friends Information Sessions. This fitted with their school lesson plans on brain function. The sessions took place from the 12th-19th September and all children from Year 1 (aged 5/6y upwards) attended a session. Parents were also invited to a session after school to learn more.
A total of 387 pupils and staff attended the 45 minute sessions during which they learnt about dementia. There were lots of interesting questions asked by the children such as 'can you catch dementia?', 'Is there a cure?' and 'what help is available?' Pupils learnt how dementia can affect different functions in the brain, and how this might affect someone's ability to do everyday activities such as getting dressed. At the end of the session each child was asked to reflect on how they might support people with dementia, and to write a pledge. The children showed how well they understood about their role as a dementia friend and had very thoughtful suggestions.
Dementia Friend Champion Kevin O'Donoghue who presented the sessions said this "was intensely rewarding, and possibly the most worthwhile thing I have done in a number of years. It was great to see the children wearing their Dementia Friends badges on subsequent days, and the greeting of Hello Kevin from children I barely recognised in the corridor".
Feedback from Lauren Coley, a teacher at Ferndale school who helped organise the sessions said they worked "really really well, everyone has really enjoyed them and found them very interesting".
Annual Dementia Friend 'refresher' assemblies are planned for the future and the school is also thinking about any other projects they may be able to do, such as linking with older people in local care homes. The school is being recognised for the work they are doing in promoting dementia awareness by being accredited by Swindon Council as 'Working towards dementia friendly status' a scheme run by the Alzheimer's Society. We would like to thank Lauren and all the staff and pupils at Ferndale School for inviting us in to run sessions and for their enthusiasm. Thank you to Kevin O'Donoghue for delivering the information sessions.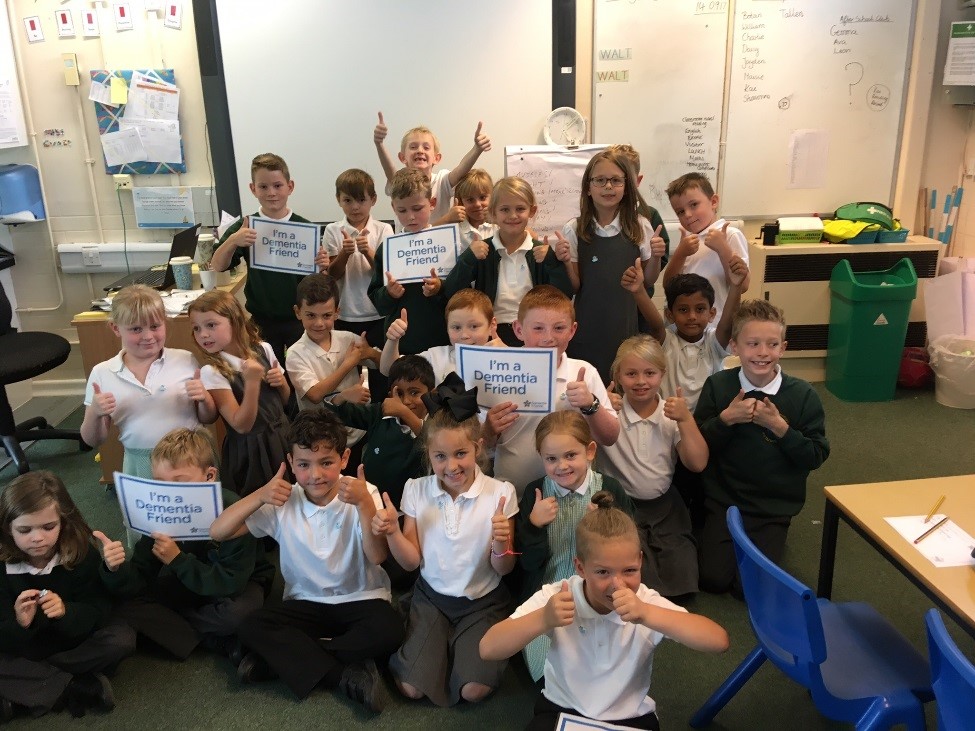 Staff Sleep Out to Raise Money for the Homeless
Staff sleep out and raise money for the Night Shelter where some of our wonderful staff now volunteer - thank you very much to everyone who kindly sponsored us.