Computing At Ferndale, we believe in the importance of preparing all young people so that they are able to participate in a rapidly changing society, in which work and other forms of activity are increasingly dependent on technology. To reflect this, we have developed a computing curriculum to embrace modern technologies. This new curriculum includes exciting projects such as programming computer games, making movies, creating blogs, animation and podcasting. The children have access to a broad range of resources, which we are constantly updating, including iPads, laptops and a well-equipped computer suite. Throughout the curriculum, e-safety is embedded as we believe strongly in the importance of children using technologies safely and responsibly.Link to national curriculum for computing https://www.gov.uk/government/uploads/system/uploads/attachment_data/file/239033/PRIMARY_national_curriculum_-_Computing.pdfLink to SWGFL e-safety curriculumhttp://www.digital-literacy.org.uk/Home.aspxLink to Vodafone Digital P
arenting magazinehttp://vodafonedigitalparenting.co.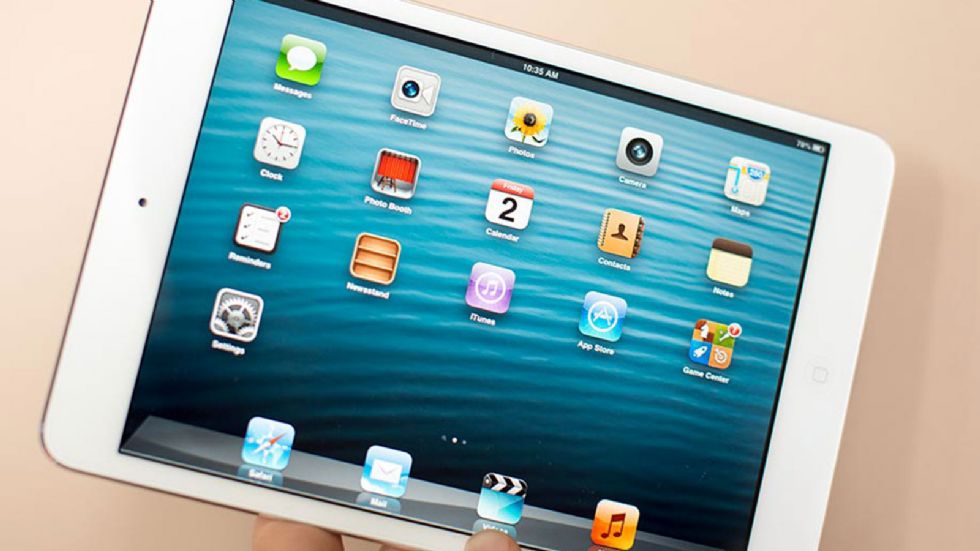 Subject Vision (Intent, Implementation, Impact):
At Ferndale, it is our intent that all children will be 'lifelong learners' with the confidence and ability to develop their skills and understanding when meeting new challenges. Computing is an ever growing, integral part of life for us all and will play an ever growing part in our children's futures. Ferndale will provide our children with the skills, creativity, enthusiasm and the understanding of safety to live and thrive in a world increasingly dependent on computing.
Children will be aware of all the possible risks when using the internet, computers and electronic devices. They will understand the necessary precautions to take, to stay safe and know where to seek help. No child will feel threatened or unsafe whilst using the Internet at school or at home. Children will also utilise the Internet efficiently to enhance their learning of all subjects. Parents and children will be given any information necessary to keep them safe online both inside school and at home.
It is the school's intent that standards of attainment across the school will exceed that which are expected of our children nationally. At Ferndale, we will continuously assess the implementation and impact of up-to-date technologies, in order to achieve these outstanding results across all year groups. Children will be able to write and debug code successfully and with confidence, using a variety of languages. Extra-curricular groups will foster passion and creativity for computing. We will ensure all staff will be confident users and teachers of all relevant software and hardware available.
We will endeavour to ensure we have access to the most effective and emerging technologies. Our school website and social media pages will continue to showcase the excellent work being carried out by our children.
Please click here for the national curriculum for computing.
Progression through Computing
Preschool Children coding - using basic direction and sound instructions with 'Codapillar'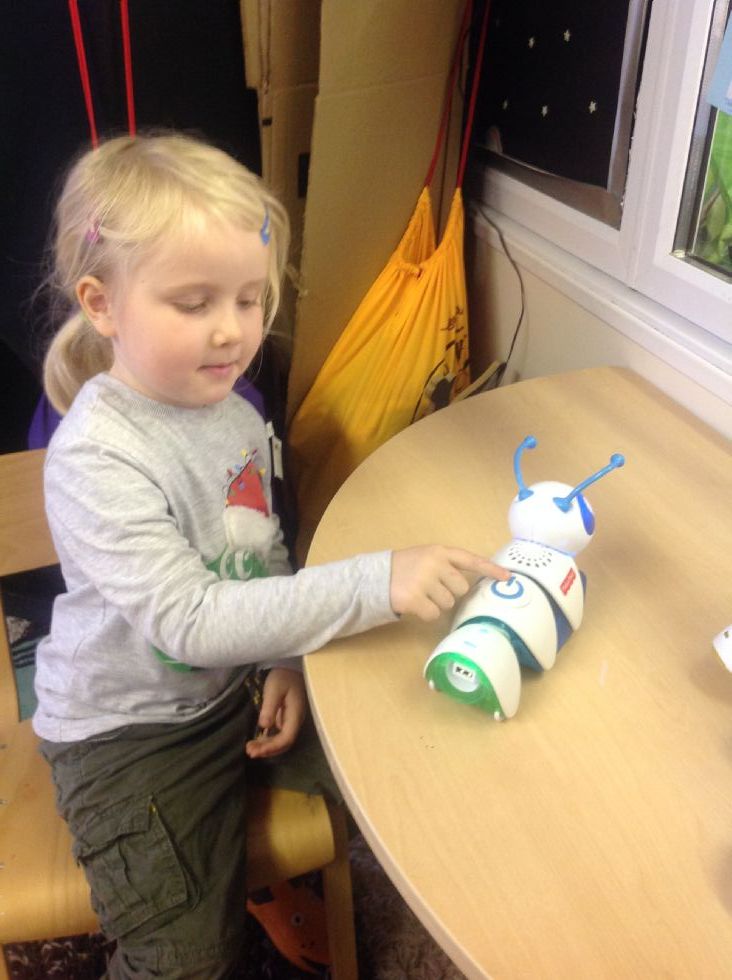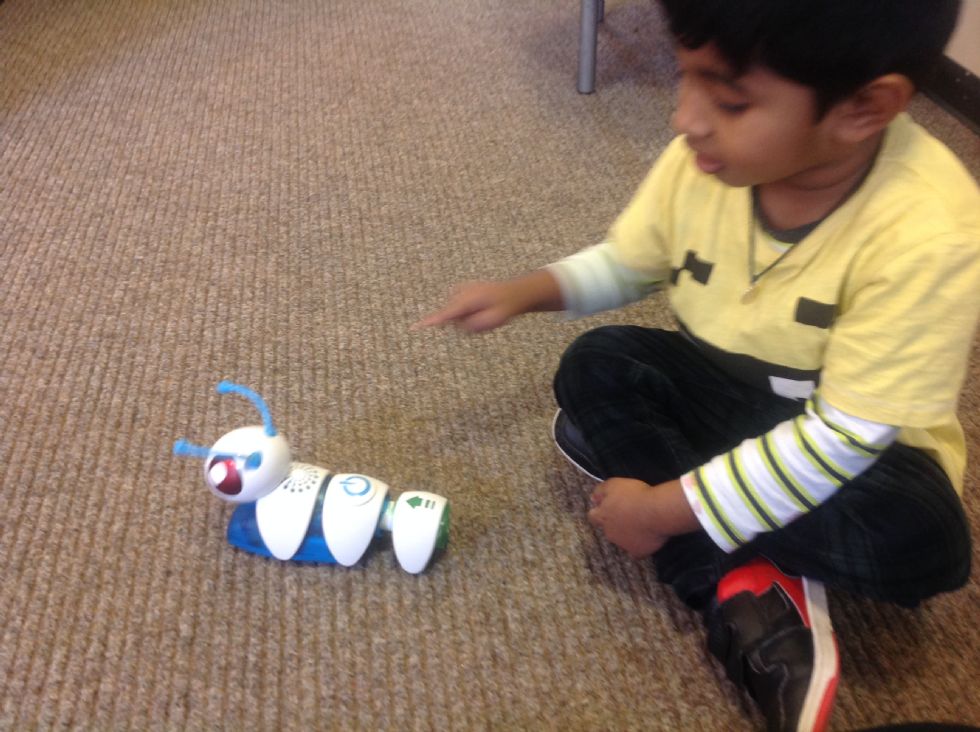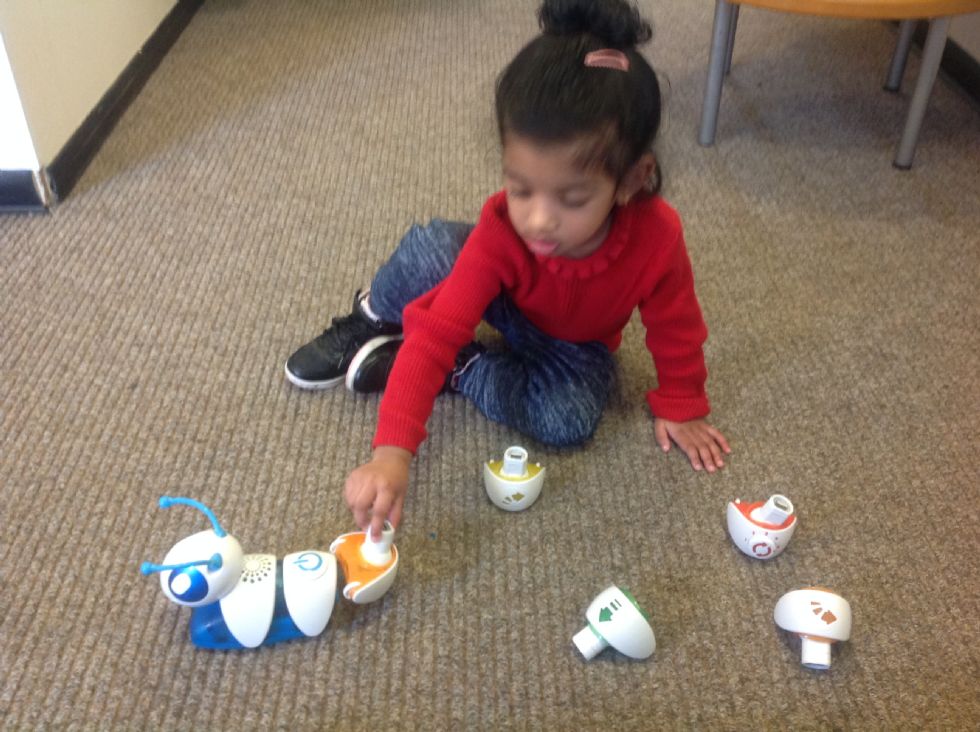 Foundation Stage children - using Beebots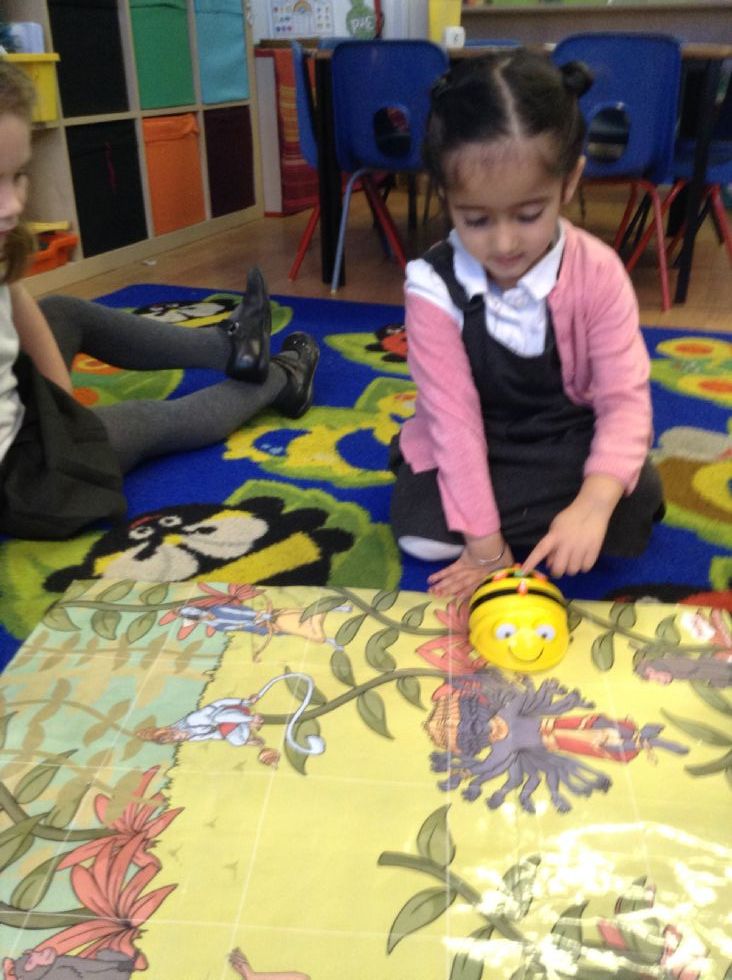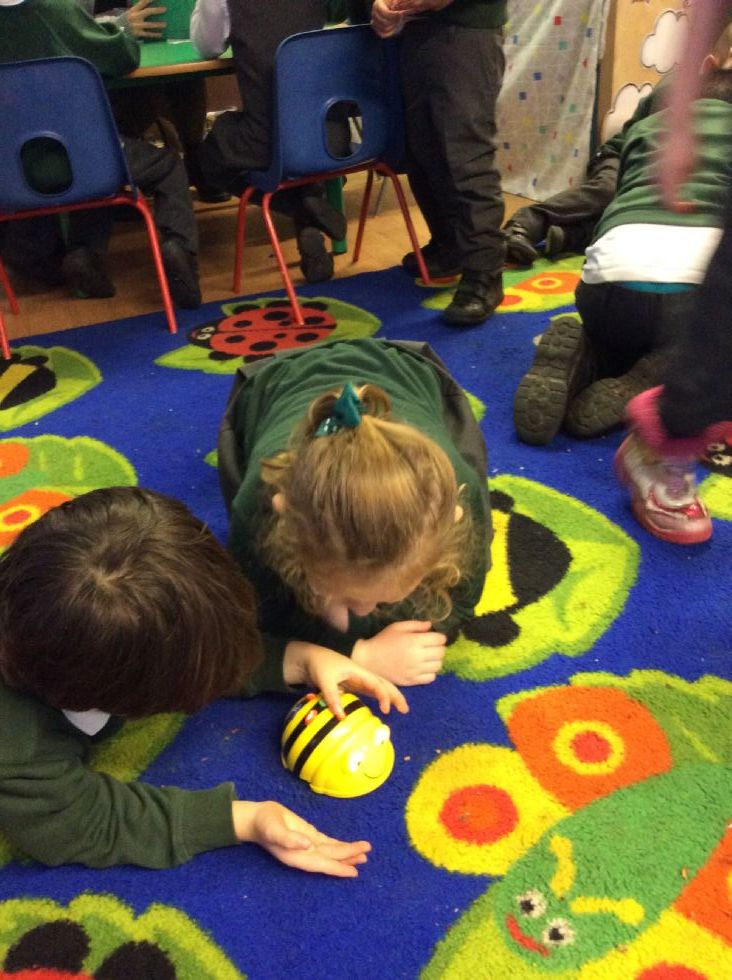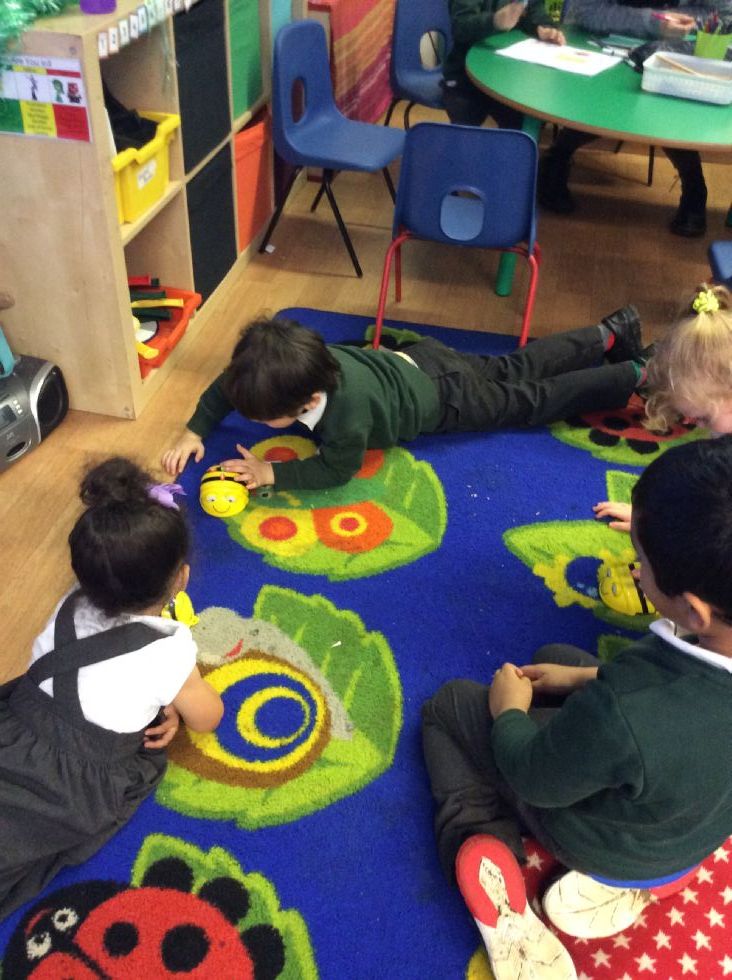 Year 5 children coding - Using code.org website (https://code.org/hourofcode/overview). Children use block code instructions to guide a sprite through various challenges.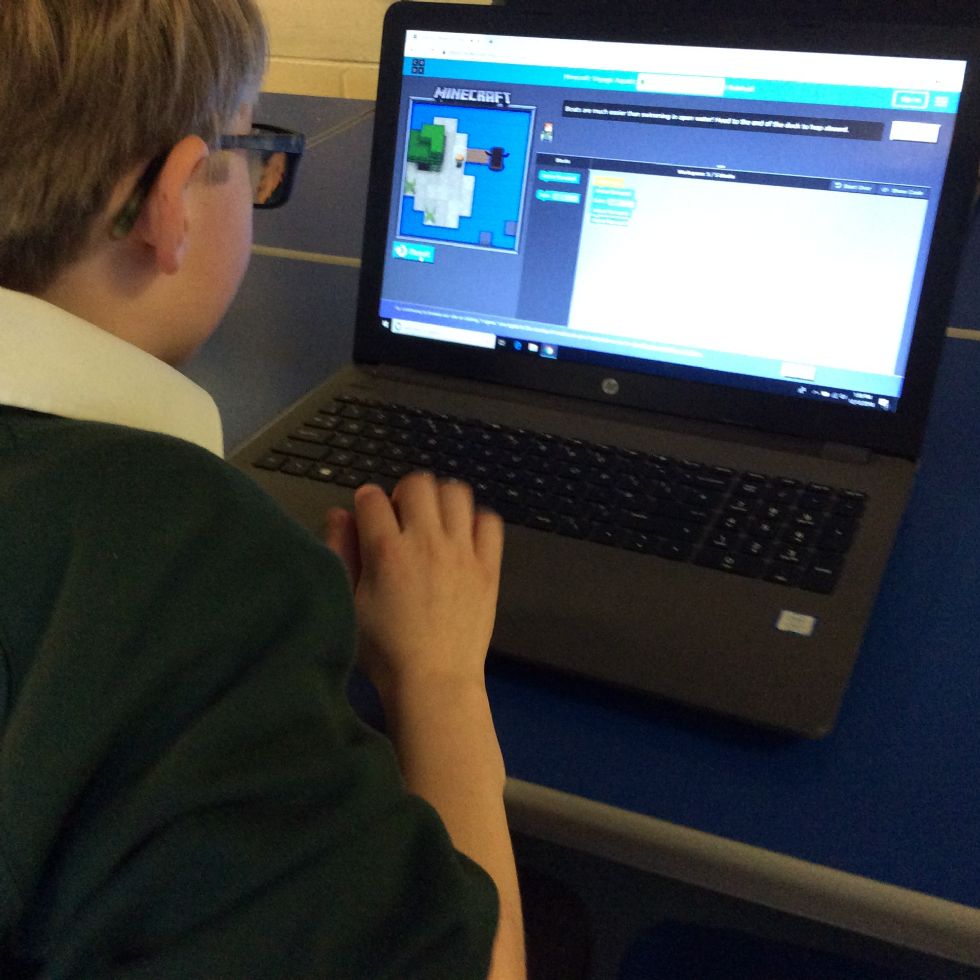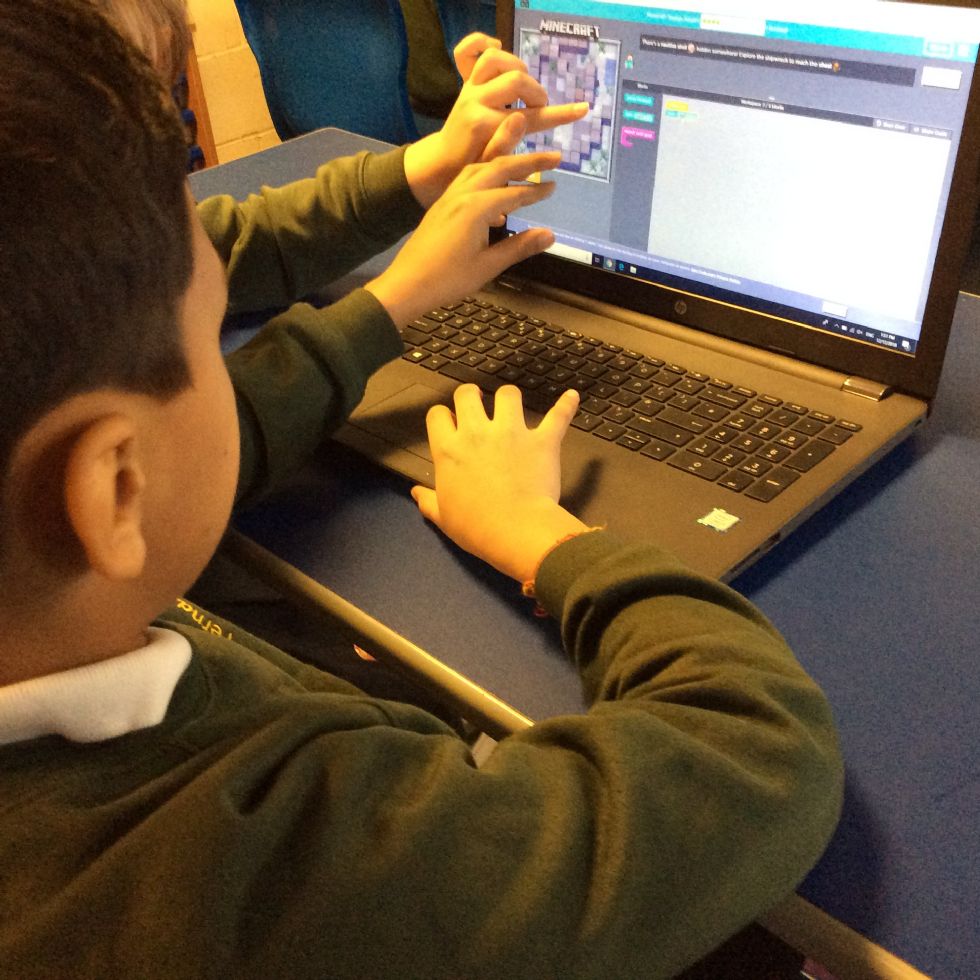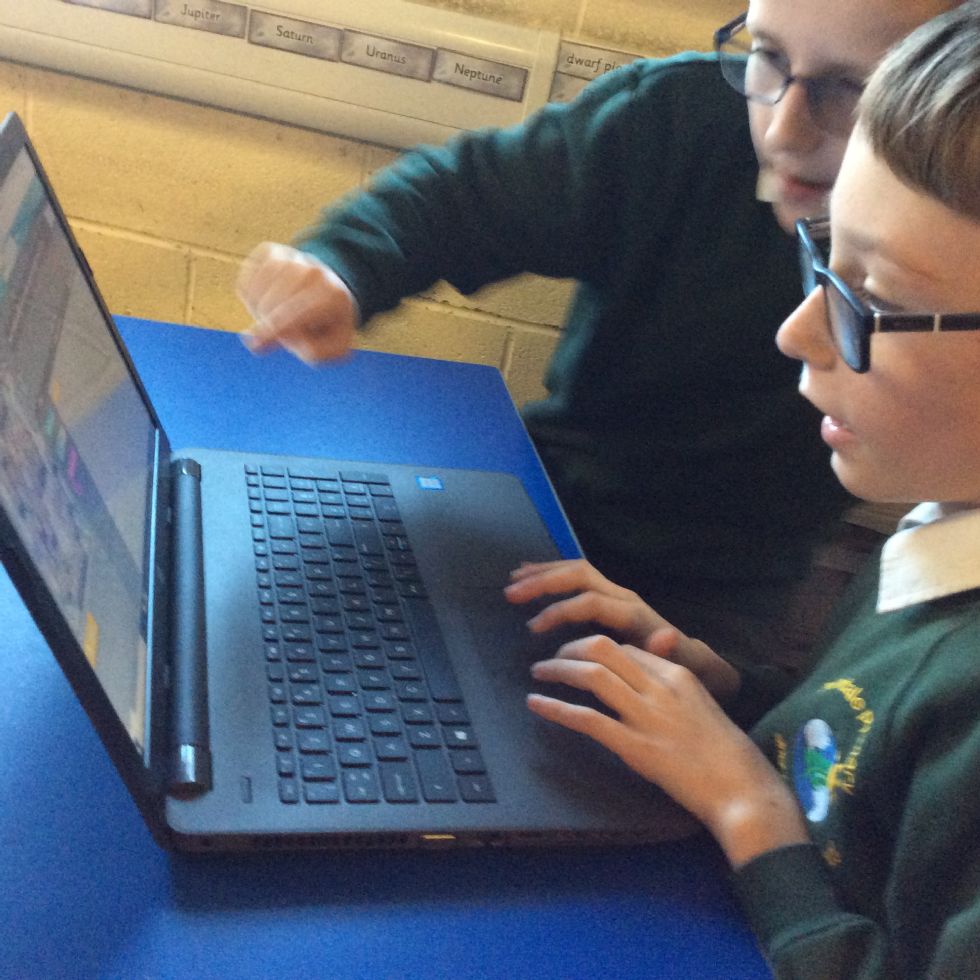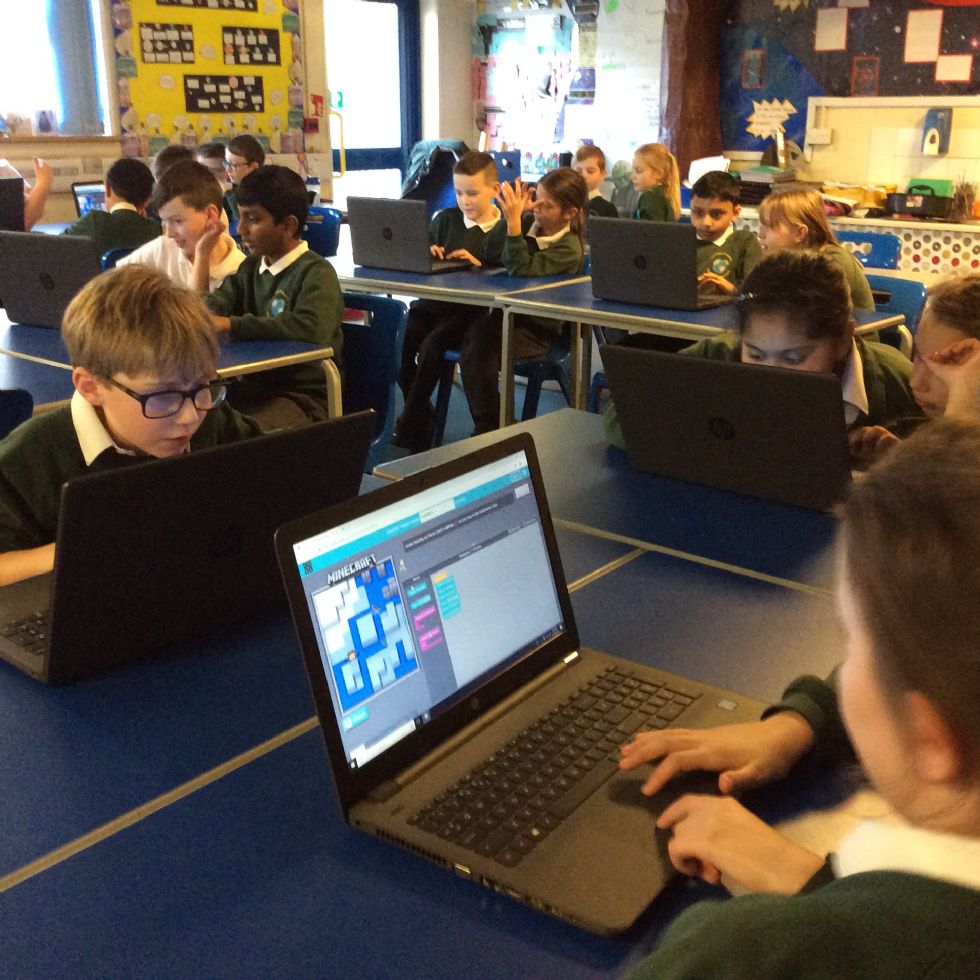 Year 5 Children coding - using scratch (https://scratch.mit.edu/). Children use a variety of direction, sound and event block code instructions to control a spite in various ways and even create their own games.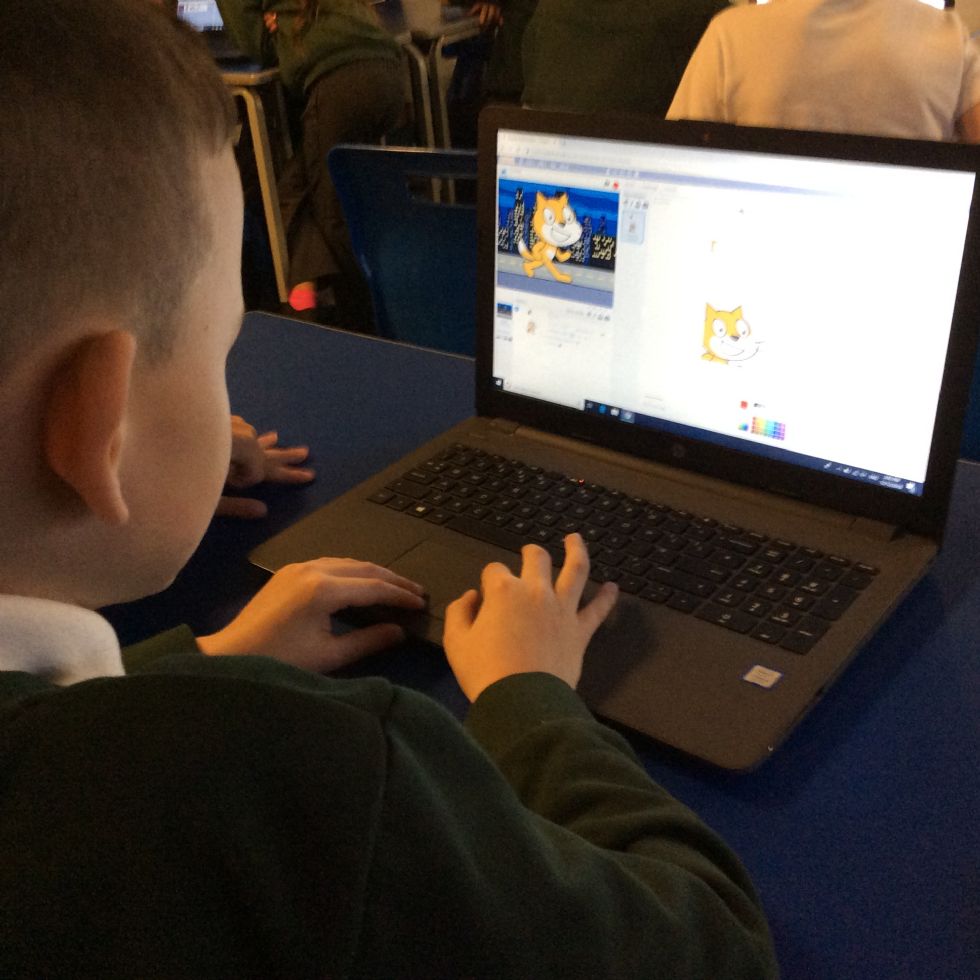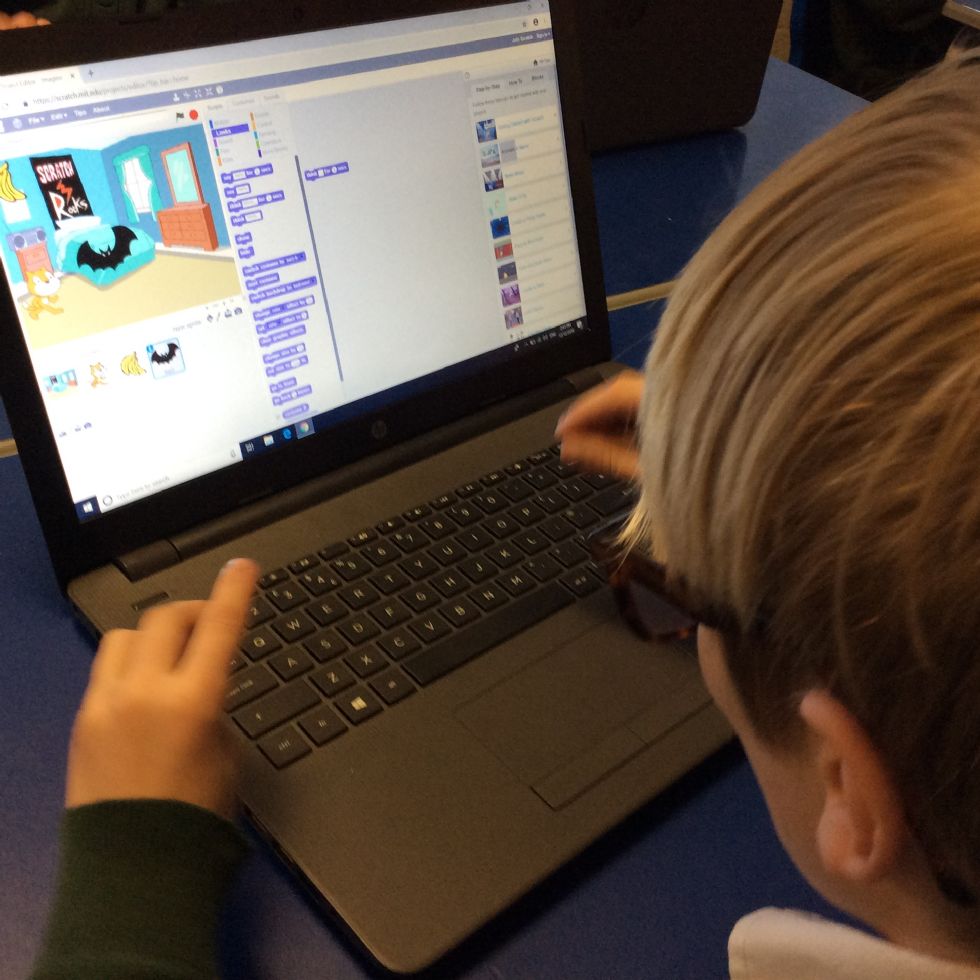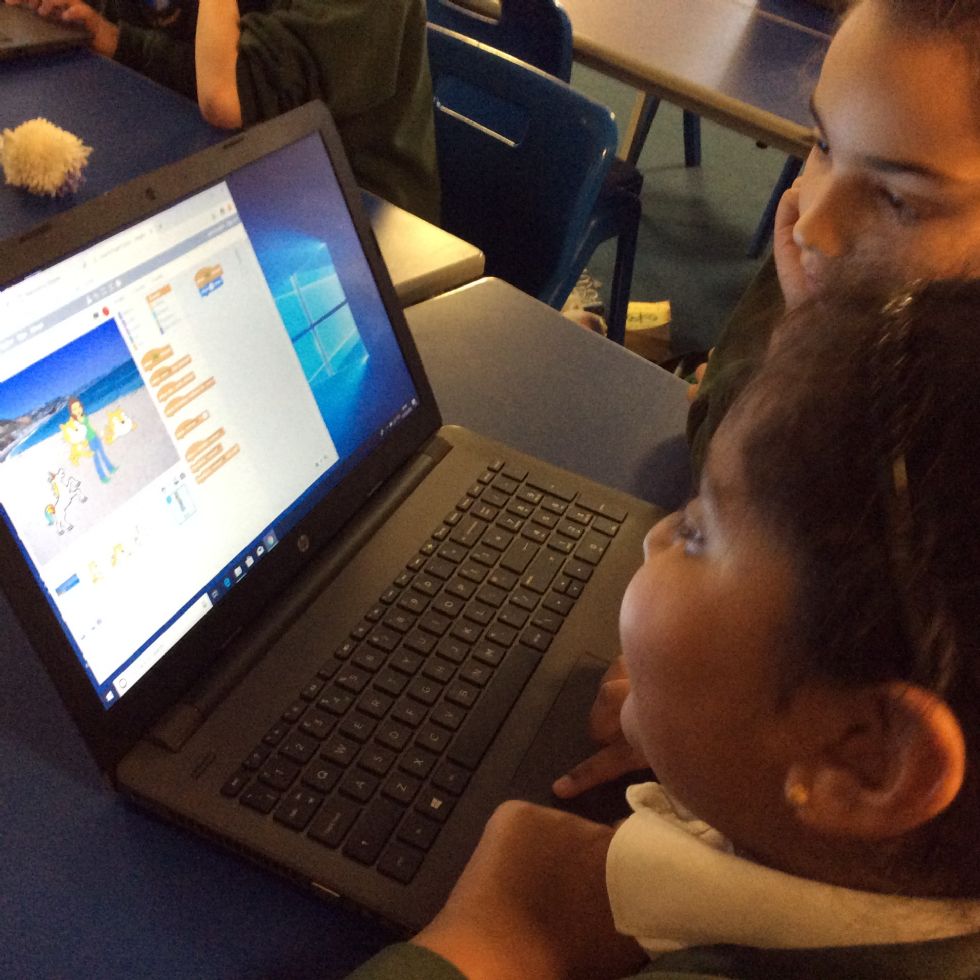 Year 6 Children coding - Using the 'Cue' robot and app, block coding various direction, sound and light instructions to complete more complex activities and challenges.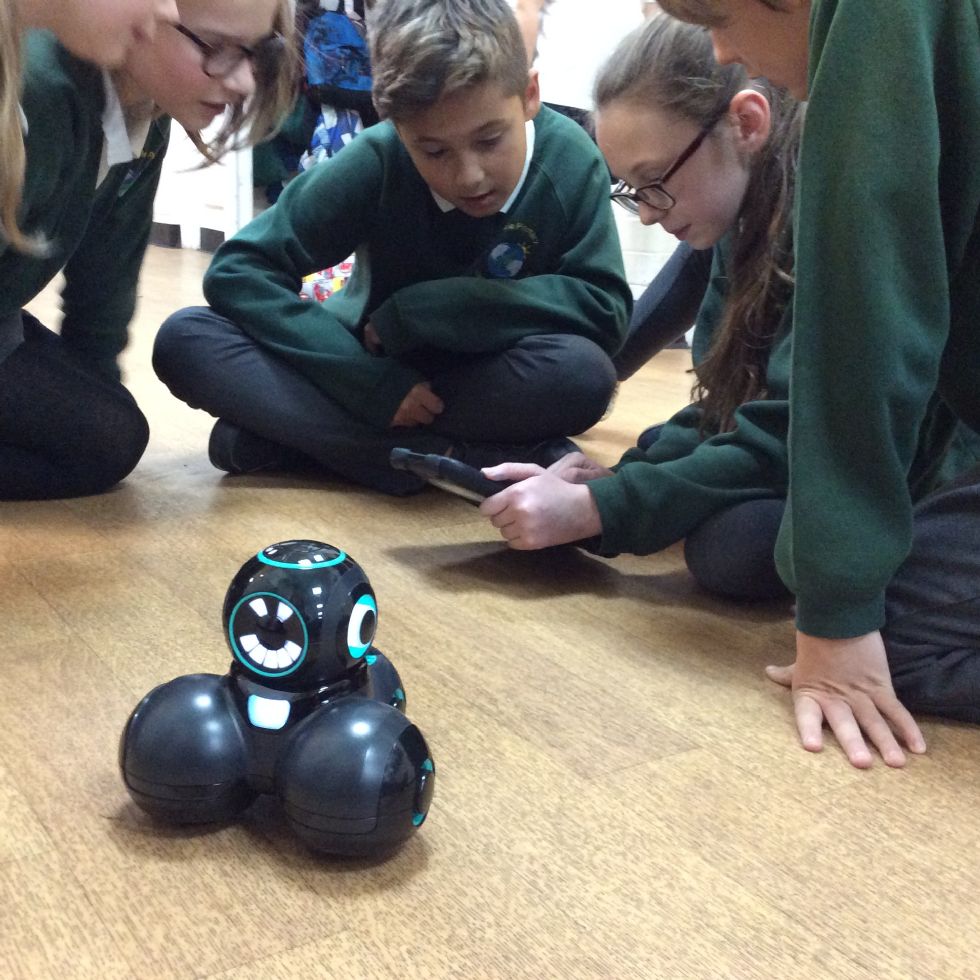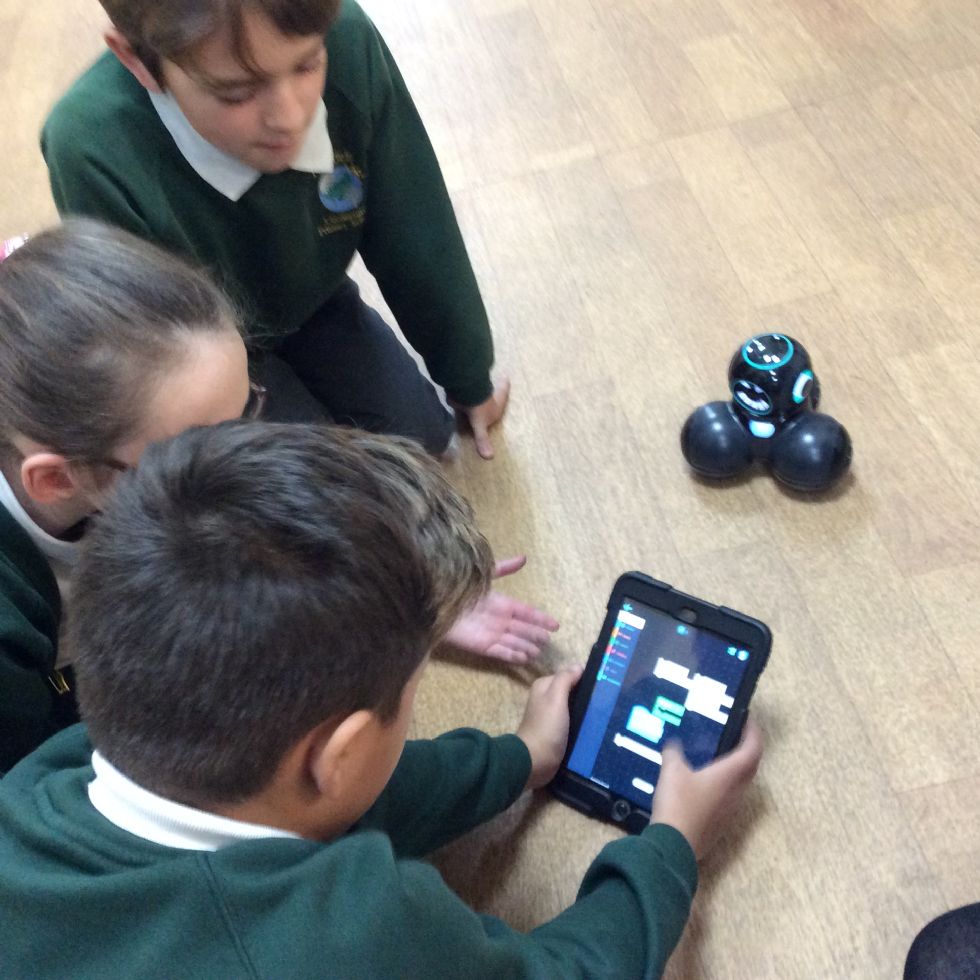 Link to SWGFL e-safety curriculum
http://www.digital-literacy.org.uk/Home.aspx
Link to Vodafone Digital Parenting magazine
http://vodafonedigitalparenting.co.uk/