Learning MFL Spanish at Ferndale: Exploring New Horizons
Subject Vision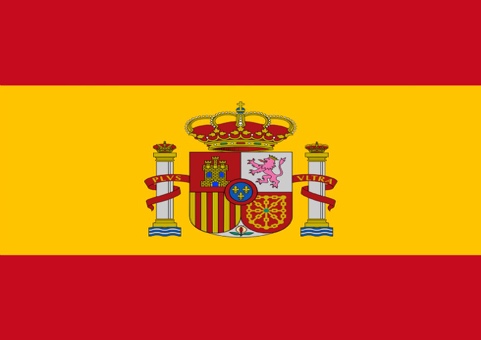 At Ferndale we believe that learning another language is full of rich opportunities. Our intent is for children to develop a practical knowledge of a modern foreign language, enabling them to express their thoughts and ideas in a different way. Learning a second language offers the chance to explore relationships between language and identity, develop a deeper understanding of another culture and improve overall attainment.
We are committed to implementing this vision following national curriculum guidelines. Furthermore, children will have the opportunity to communicate directly with native Spanish speakers, as well as develop their understanding of the language through practical and challenging lessons, including the use of videos, songs and rhymes.
The impact of this language programme will be to not only create a sense of belonging to the wider world, but to also equip children with vital skills and prepare them for future opportunities in modern life.
Spanish - Key Stage 2 Scheme of Work
At Ferndale, we embrace the 2014 Primary National Curriculum, which mandates learning a foreign language at Key Stage 2. We believe that learning Spanish not only introduces children to one of the world's most widely spoken languages but also opens doors to diverse cultures and new ways of thinking and communicating.
Our Spanish curriculum aligns with the National Curriculum, and we utilize the comprehensive language tool known as Languagenut. This interactive and detailed scheme of learning features differentiated lesson plans and resources, complete with recordings of native speakers and visual aids. Developed by teachers and language experts, this fully-resourced and research-led program offers a progressive learning experience, allowing students to explore language and structures in various contexts.
Our lessons are designed with rich features to enhance learning:
Engaging vocabulary games covering nearly 1,500 words and phrases across all four key language skills.
Interactive grammar and verb conjugation games for active learning.
Speaking and dictation activities to reinforce sound-spelling connections.
A clear Learn-Practice-Test structure, guiding pupils step-by-step and encouraging language recycling and retrieval practice.
In our curriculum, we provide equal coverage of all four language skills, including engaging writing games. Audios are available in both the target and support languages, offering support to learners with varying literacy levels.
Each student has their own login, granting them access to assignments that enable vocabulary practice beyond the classroom. This 'little and often' approach fosters independent learning, promoting a deeper understanding of the language.
Enhancing Learning Through Engaging Activities and Structured Sessions
At Ferndale, we enrich our students' learning experience with engaging activities, including drama, storytelling, cultural language days, role-play, and singing. Our curriculum covers a range of captivating topics such as greetings, food, descriptions, colours, holidays, and Spanish culture. We set high expectations for all students, encouraging active use of Spanish and fostering pride in mastering new key phrases.
Our lessons are carefully structured to create a safe and supportive environment, where children feel confident participating and sharing their ideas. Each session begins with a review of prior knowledge in a conversational context, ensuring continuity and building on previously learned material. This approach promotes a holistic and effective language learning experience.
At Ferndale, we celebrate languages and cultures as a whole school, with students playing an active role in organizing and participating in various cultural activities.
Join us on a journey of language, culture, and discovery at Ferndale School!
Links for online Spanish learning
https://www.languagenut.com/en-gb/
http://www.jmbeducation.com/spanish/
http://www.bbc.co.uk/education - Modern foreign languages/ Spanish
https://rockalingua.com – Music based Spanish learning
https://onethirdstories.com – Stories
https://www.youtube.com/watch?v=6FEyfy5N3Nc – 0-30 numbers rap
https://www.youtube.com/watch?v=ij5R1YTG48Q- 'Andy and Rosie. What is your name?' song
https://www.youtube.com/watch?v=zpLQSdu4V94 - The colours
http://www.elhuevodechocolate.com/poesias.htm - Poems in Spanish
https://www.ehow.com/list_6972502_spanish-arts-crafts-kids.html - Spanish crafts
Also, you can Google any children's stories or songs and add "IN SPANISH"