Subject Vision (Intent, Implementation, Impact)
Spanish (2018-2019)
At Ferndale we believe that learning another language is full of rich opportunities. Our intent is for children to develop a practical knowledge of a modern foreign language, enabling them to express their thoughts and ideas in a different way. Learning a second language offers the chance to explore relationships between language and identity, develop a deeper understanding of another culture and improve overall attainment.
We are committed to implementing this vision following national curriculum guidelines. Furthermore, children will have the opportunity to communicate directly with native Spanish speakers, both verbally and with pen-pals, as well as develop their understanding of the language through practical and challenging lessons, including the use of videos, songs and rhymes.
The impact of this language programme will be to not only create a sense of belonging to the wider world, but to also equip children with vital skills and prepare them for future opportunities in modern life.
Spanish
The 2014 Primary National Curriculum makes learning a foreign language compulsory at Key Stages 1 and 2. Spanish is one of the most widely spoken languages in the world and, by studying Spanish our intent is to give children an opportunity to not only learn about other cultures but also new ways of thinking and communicating with others.
At Ferndale we teach the contents outlined in the National Curriculum, the Spanish scheme of work focuses on creating enjoyable lessons, with less emphasis on the written word and more on developing practical abilities and vocabulary. The language learning techniques used to achieve this are fun and exciting, such as drama, story-telling, cultural Spanish days, role-play, singing, speaking and listening. The units of work that will be covered include topics such as greetings, food, descriptions, colours, holidays and Spanish culture.
Children tend to really enjoy learning a new language at primary school and the lessons are mostly carried out in Spanish, using pictures and gestures to facilitate understanding. The expectations are high for all students, they are always encouraged to try and speak Spanish and they get a real sense of achievement from mastering and using new key phrases. Sessions are planned with all students in mind and may be adapted to best support and challenge all children.
Lessons follow a set structure, creating a safe and comfortable space where children feel confident to participate and everyone gets a chance to talk and share ideas. Sessions start and finish with engaging songs, these are also used to introduce and learn new vocabulary. Written tasks as set up as well to consolidate their learning. At the beginning of each lesson, previous knowledge is reviewed in a conversational context and all sessions are linked to previous ones. Children are encouraged to use bilingual dictionaries in activities such as guided reading to find adjectives to describe a character in the foreign language. To challenge all children, new vocabulary beyond the focus of the unit is introduced in each session. Languages and cultures are celebrated together as a school, in which children will take a main role in organizing as well as participating.
Key Stage 2 Scheme of Work in Spanish
This Scheme of Work shows how the Programme of Study for Spanish at Key Stage 2 can be interpreted for the classroom. It draws together parts of the Programme of Study to create a framework that shows how pupils might be helped to progress. The Scheme is divided into Units of Work and shows the order in which they may be taught across the Key Stage. Units of Work may extend over longer periods and may be adapted to fit in with other priorities in that year.
Year 3/4/5/6
FIRST YEAR

SECOND YEAR

Unit 6. ¿Qué tiempo hace?

Las estaciones

Unit 1. HOLA.

Greetings and Spanish-speaking countries. Class routines. Dates and numbers.

Unit 7. Designing a monster

Partes del cuerpo

Unit 2. Myself and the things I do. ¿Cómo se siento?

Mi amigo español

Unit 8. ¿Campo o ciudad?

Unit 3. Me gusta/ no me gusta.

Food menu and preferences.

Unit 9. Fiestas españolas

Semana santa y ferias

Unit 4. Designing an outfit.

Adjectives

Unit 10. Maria viaja en el tiempo

Past and future tense

Unit 5. El verano y mi familia

Unit 11. Cuéntame una historia. Tell me a story
Each unit sets out learning outcomes, skills, grammar and structures, phonic focus, core language and assessment activities. The units are sequenced in order to develop pupils' language skills and linguistic knowledge. Within each unit, there are detailed lesson plans.
Links for online Spanish learning
https://takelessons.com/blog/fun-spanish-activities-z03 - Various Spanish activities
http://www.jmbeducation.com/spanish/
http://www.bbc.co.uk/education - Modern foreign languages/ Spanish
https://rockalingua.com – Music based Spanish learning
https://onethirdstories.com – Stories
https://www.youtube.com/watch?v=6FEyfy5N3Nc – 0-30 numbers rap
https://www.youtube.com/watch?v=ij5R1YTG48Q- 'Andy and Rosie. What is your name?' song
https://www.youtube.com/watch?v=zpLQSdu4V94 - The colours
http://www.guiainfantil.com/servicios/musica/Canciones/indice.htm - traditional Spanish songs
http://www.elhuevodechocolate.com/poesias.htm - poems
https://www.ehow.com/list_6972502_spanish-arts-crafts-kids.html - Spanish crafts
Also, you can Google any children's stories or songs and add "IN SPANISH"
International
In an ever increasing global and multicultural society, we feel it is vital to assist children in developing awareness of the world around them. Cross curricular links are made to other countries and their culture through our topics. For example, year 4 children learn about modern day Rome during their Romans topic. Year 3 children learn about modern day Egypt through their Egyptians topic.
All of the classes throughout the school are named after famous landmarks around the world, beginning locally in Foundation Stage with Uffington and Avebury. This gradually gets further away, reaching Uluru and Barrier Reef in year 6. At the beginning of each school year, children have opportunity to learn about the culture and life of their given class name.
As a school, we are currently working towards developing links with other schools around the world. We have previously contacted other 'Ferndales' around the world and exchanged video clips and letters about their life and culture. Furthermore we are also working to gain the International School Award. Through working towards this children are given a window into different cultures and countries, preparing them for life in a global society.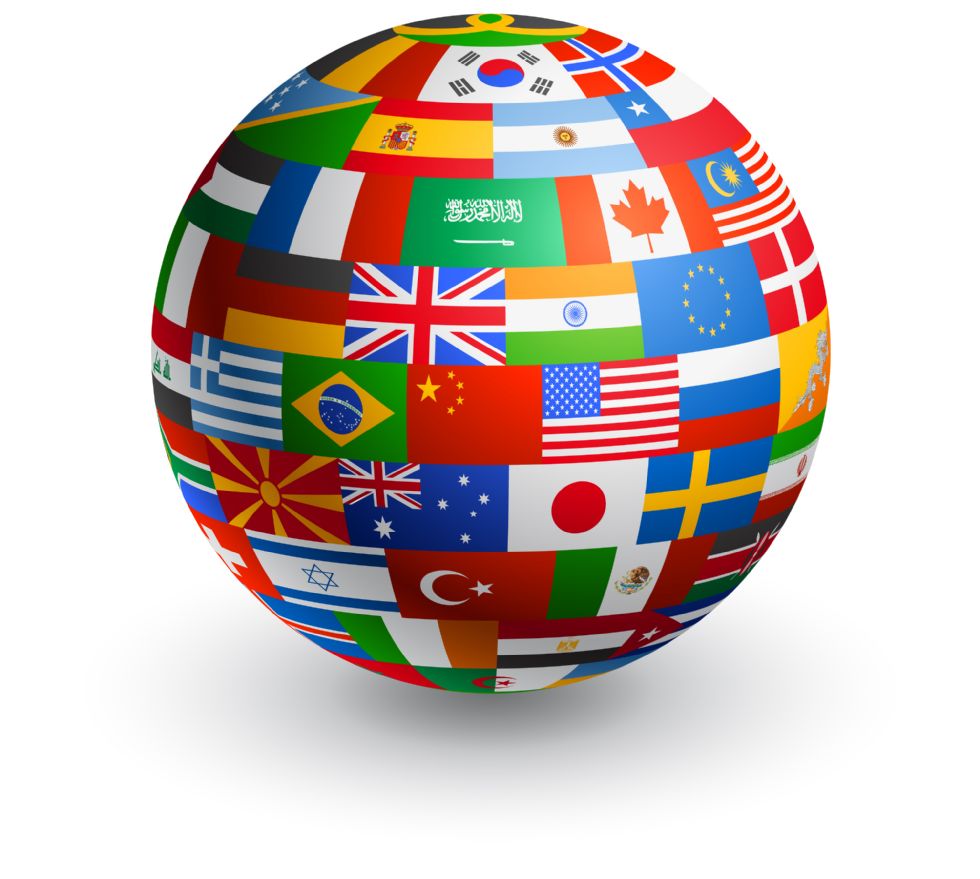 EAL (English as an additional Language)
At Ferndale Primary and Nursery School, we are extremely lucky to welcome children from a wide range of cultures and ethnic backgrounds! The children who attend, bring with them a range of experiences which as a whole school we value, share and celebrate together. Each year, we celebrate European Languages Day and offer the children opportunity to learn and discover all about the culture of countries in Europe. Typically, the children have chance to sample the national food, learn about their traditions and the language.
To support the development of English as an additional language, children have the opportunity to attend support groups after school, which enables them to access the curriculum and keep up with their peers.
Children having fun on National European Language Day