Welcome to the Ferndale Eco Council page. The Eco Council is made up from one child from each class who meet regularly with Mrs Salamanca
Our Eco Council at Ferndale School – Making a Sustainable Impact!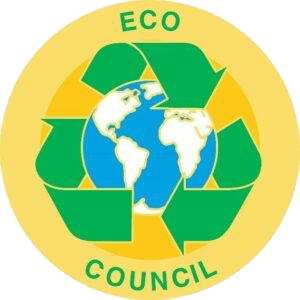 At Ferndale School, our Eco Council is on a mission to raise awareness about the pressing global issues of our time: global warming, species decline, pollution, and littering. Our goal is to inspire students to reflect on their actions and become responsible stewards of the environment, adhering to the principles of "reuse, reduce, and recycling."
Our Eco Council is dedicated to working hard to deliver the important message of sustainability and climate change. This are some of our exciting initiatives:
Meat-Free Mondays: We promote sustainable food choices by encouraging our school community to embrace plant-based meals every Monday.
Green League with Swindon Town: We collaborate with Swindon Town to foster a culture of sustainability in sports and beyond.
Zurich Sustainability Project: We proudly partner with Zurich to work on meaningful sustainability competitions and projects, making a positive impact both locally and globally.
Litter Picking: Our eco-warriors are committed to keeping our school and surrounding areas litter-free.
Thames Water Talks and Initiatives: We stay informed about water conservation and actively engage in initiatives to protect this precious resource.
Our Eco Council is led by dedicated teacher Mrs. Salamanca and comprises one representative from each class, totalling 12 passionate eco-champions. We meet monthly to brainstorm and implement exciting projects.
Join us in our journey towards a more sustainable future at Ferndale School!
Together, we can make a difference, one eco-friendly choice at a time.
Our Eco Councillors are: